Product Description
PRODUCT
Stainless steel pipe fitting. threaded fittings, including elbow, tee, hex nipple, union, hose nipple, reducing bushing, street elbow, plug, cap, SS ball valve such as 1pc ball valve, 2pc ball valve, 3pc ball valve, socket weld ball valve, butt weld ball valve, flange valve, gate valve, globe valve, mini valve, camlock coupling, quick coupling, type A, type B, type C, type D, type E, type F, type DC, type DP, cam and groove coupling, and so on. Natural surface, silvery finished. BSPP, BSPT, NPT, DIN thread, male and female thread. All materials, Stainless steel 201, Stainless steel 304, Stainless steel 316/316l, butt weld and socket weld end. Pressure 150lb and 3000psi.
| | | | | |
| --- | --- | --- | --- | --- |
| Description | Thread | Surface | Material | Pressure |
| Stainless Coupling | NPT,BSPT,G or others | Natural Color | Stainless steel 201, Stainless steel 304, Stainless steel 316 | 150LB |
PRODUCT DETAILS
Our stainless steel threaded pipe fittings have perfect surface and thread, the thread of pipe fittings are strictly according to the BSPP/BSPT/NPT/DIN standard.
Warehouse and Workshop
We have introduced dozens of advanced CNC lathes to ensure the processing technology of products. Our advanced processing technology can ensure that the products meet the requirements of various standards, and our pipe nipples and pipe fittings have won the certification of the ISO9001 and CE.
PRODUCTION PROCESS
Our staff are all skilled operators, each process is strictly controlled and we have got through the third party inspection. We adopt the international advanced technology, and we have introduced dozens of advanced CNC lathes to ensure the processing technology of products
PAYMENT AND DELIVERY
We accept all kinds of payment terms. We could customize the packing according to your requirments. Boxes/Cartons/Bags/Pallets,etc.
EXHIBITION
Our stainless steel and carbon steel pipe nipples and pipe fittings has won a high reputation from the clients all over the world. We take part in various exhibitions every year and get to know many customers around the world. Most of our clients are from the exhibitions.
OUR TEAM
We have Experienced professional r&d team and international trade service team.We provide OEM/ODM order service or by drawing produce service. We always adhere to the tenet of qualtiy first,reputation first as our business idea. Our factory more than 15 years engaged in the rearch and production of various of stainless steel and carbon steel pipe nipple and pipe fittings.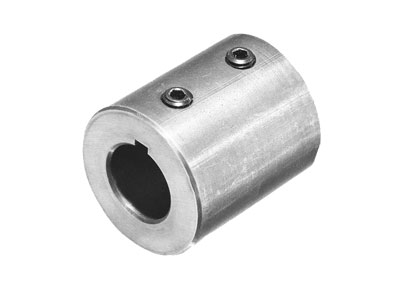 What are the Maintenance Requirements for Sleeve Couplings to Ensure Optimal Performance?
Proper maintenance is essential to ensure the optimal performance and longevity of sleeve couplings. Regular inspections and maintenance practices help identify early signs of wear, misalignment, or other issues that may affect the coupling's performance. Here are some maintenance requirements for sleeve couplings:
1. Regular Visual Inspections:
Perform visual inspections of the sleeve coupling regularly. Look for signs of wear, corrosion, or damage on the coupling surface. Check for any visible misalignment between the shafts connected by the coupling.
2. Lubrication:
Some sleeve couplings may require lubrication to reduce friction and wear. Check the manufacturer's recommendations for the appropriate lubricant and lubrication interval.
3. Check for Misalignment:
Monitor the shaft alignment periodically to ensure that the coupling is not subjected to excessive misalignment. Misalignment can lead to premature wear and failure of the coupling and connected equipment.
4. Inspect Fasteners:
Check any fasteners, such as set screws or clamps, that secure the sleeve coupling to the shafts. Ensure they are tight and secure to prevent any slipping or movement.
5. Evaluate Operating Conditions:
Assess the operating conditions of the motion control system regularly. Consider factors such as temperature, humidity, vibration, and exposure to corrosive substances. Make necessary adjustments or upgrades to protect the sleeve coupling from adverse conditions.
6. Balance the Coupling:
If the coupling operates at high speeds, balancing may be necessary to prevent excessive vibration and ensure smooth performance. Consider dynamic balancing for high-speed applications.
7. Replace Worn or Damaged Couplings:
If visual inspections reveal signs of significant wear, damage, or deformation, it is essential to replace the sleeve coupling promptly. Continuing to use a damaged coupling can lead to further issues and compromise system performance.
8. Follow Manufacturer's Guidelines:
Always follow the manufacturer's maintenance guidelines and recommendations specific to the sleeve coupling model. Adhering to these guidelines will ensure that the coupling performs as intended and maintains its service life.
9. Record Keeping:
Keep records of maintenance activities and inspections for each sleeve coupling in the system. This recordkeeping will help track the coupling's performance over time and identify any recurring issues.
By following these maintenance requirements, motion control systems can maintain the optimal performance of sleeve couplings, minimize downtime, and extend the life of both the coupling and connected equipment.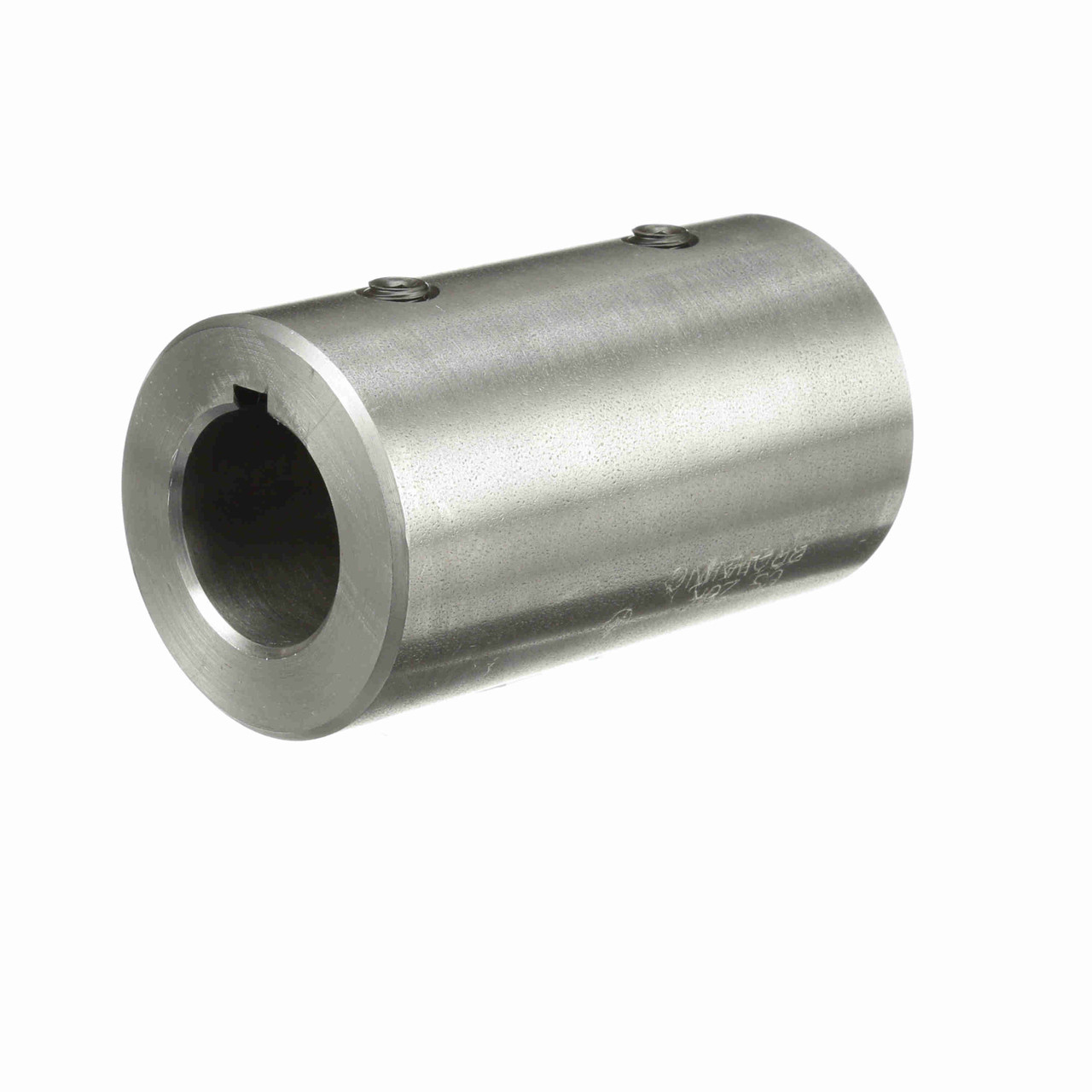 Where can I find reputable suppliers or manufacturers of sleeve couplings for my specific machinery requirements?
If you are looking for reputable suppliers or manufacturers of sleeve couplings, there are several places where you can find them:
Online Industrial Marketplaces: Websites that specialize in industrial products and equipment, such as Alibaba, Thomasnet, and GlobalSpec, often have a wide range of sleeve coupling manufacturers and suppliers listed. These marketplaces allow you to browse different options, compare prices, and read customer reviews to make an informed decision.
Industrial Trade Shows and Exhibitions: Attending industry-specific trade shows and exhibitions is an excellent way to meet multiple sleeve coupling manufacturers in person and discuss your specific machinery requirements directly with them. These events often showcase the latest products and technologies in the industry.
Manufacturer Websites: Many sleeve coupling manufacturers have their own websites where you can find detailed information about their products, specifications, and contact details. Visiting their websites allows you to understand their capabilities and offerings better.
Industrial Distributors: Industrial distributors often carry a wide range of mechanical components, including sleeve couplings, from various manufacturers. Contacting a local or online distributor can help you access multiple brands and options conveniently.
Industry Associations: Industry associations related to your specific machinery requirements may have directories or member lists that include reputable sleeve coupling manufacturers. These associations can also provide valuable insights into industry standards and best practices.
Referrals and Recommendations: Reach out to colleagues, industry peers, or machinery experts who have experience with sleeve couplings. They may be able to recommend reputable suppliers or manufacturers based on their own positive experiences.
When looking for suppliers or manufacturers, consider factors such as product quality, reliability, pricing, delivery times, and customer support. It's essential to choose a supplier that can meet your specific machinery requirements and provide excellent service throughout the buying process and beyond.
By exploring these avenues, you can find reputable suppliers or manufacturers of sleeve couplings that align with your machinery needs and ensure a successful and efficient power transmission solution for your application.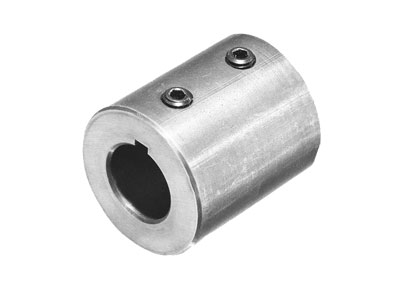 What is a Sleeve Coupling, and How is it Used in Mechanical Power Transmission?
A sleeve coupling is a type of flexible coupling used in mechanical power transmission to connect two shafts and transmit torque between them. It consists of a hollow cylindrical sleeve with an inner diameter that matches the shafts' outer diameters. The sleeve coupling is placed over the ends of the shafts, and its flexibility allows for some misalignment between the shafts while transmitting rotational power from one shaft to the other.
The sleeve coupling is a simple and cost-effective coupling solution commonly used in various industrial applications. Its design allows for easy installation and maintenance, making it suitable for applications where frequent shaft disconnection and reconnection are required.
Here's how a sleeve coupling works in mechanical power transmission:
Shaft Connection:

The sleeve coupling connects two shafts that need to be linked together to transmit power.

Flexible Design:

The flexibility of the sleeve coupling allows for some angular and axial misalignment between the shafts. This flexibility is achieved due to the clearance between the inner diameter of the sleeve and the outer diameter of the shafts.

Torque Transmission:

When one shaft rotates, it transfers torque to the sleeve coupling. The flexible nature of the coupling allows it to compensate for minor misalignments and still transmit torque smoothly to the other shaft.

Reduced Vibration and Shock Absorption:

The flexibility of the sleeve coupling also helps dampen vibrations and absorb shocks, preventing them from transferring between the connected shafts. This feature contributes to the smooth and efficient operation of the connected machinery.

Limitations:

Sleeve couplings have their limitations, including lower torsional stiffness compared to other coupling types, which may limit their use in precision applications with high torque and speed requirements. Additionally, sleeve couplings are not suitable for applications with significant misalignments or when precise angular alignment is crucial.
In summary, a sleeve coupling is a flexible and straightforward coupling used in mechanical power transmission to connect two shafts while allowing for some misalignment. Its simple design and ability to absorb shocks and dampen vibrations make it a popular choice for various industrial applications where precision alignment is not critical.



editor by CX 2023-11-16